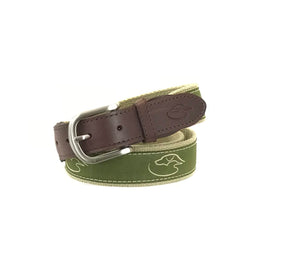 Duck Dog Signature Logo - Ribbon Belt - Olive on Camel
Each Ribbon Belt has signature logo ribbon stitched onto 100% cotton webbing and fully stitched leather tabs cut from full grain Latigo leather. Each belt is finished with a leather tab and solid cast brass buckles in a brushed silver finish.
Proudly Made in the USA.